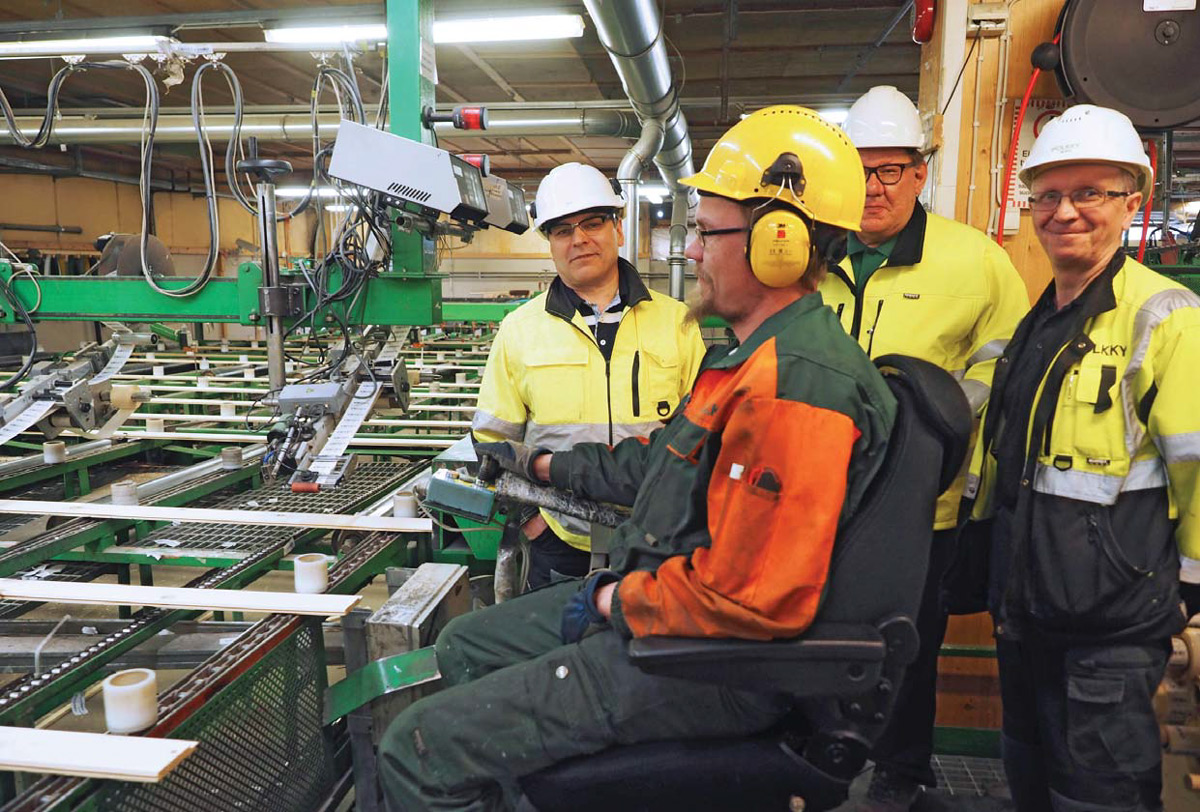 This is the first of four competence tests included in Mr Luukkonen's apprenticeship training. After three more tests, Mr Luukkonen will be working full time at the Pölkky Kuusamo plant.
– The more you learn about the trade, the more interesting this work becomes. Naturally, it also becomes more challenging, Janne Luukkonen says.
In addition to Mr Luukkonen, there are currently five other apprenticeship trainees doing their training at Pölkky production facilities.
– The fact that less and less training is offered in this field is a challenge for us, says Production Manager Arto Airisniemi.
– If companies want to get professional workers, they have to provide training themselves. Students in apprenticeship training programmes are usually remarkably well motivated.
According to AEL competence-based qualification supervisor Paavo Heikkinen, more and more competence will be required from future sawmill workers.
– In the global market, the operators who succeed are companies who maintain the skill of their workers by providing
continuous training. Customers want certified and documented information on labour quality. All workers are responsible for the quality of the company's products.
More workers needed in the near future
In order to ease the shortage of skilled workers, Oulu Vocational College will start a vocational upper secondary qualification in process industry in Kuusamo next autumn. The work of a sawmill process operator comprises maintaining, repairing, and monitoring sawmill industry equipment. The students will do their work-based learning at local woodworking industry companies.
Another major challenge lies in the training of supervisors. In the recent years, the number of technical and engineering training programmes in woodworking has been decreased in Finland.
– There will be a great need for trained professionals in this field in the near future. For instance, over the next five years 5-10 people will retire from Pölkky Group every year, says Pölkky Production Director Kari Keränen.